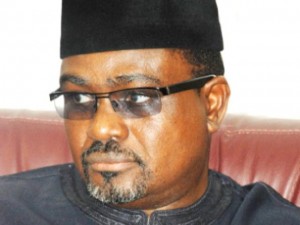 The Minister of Mines and Steel Development, Mr Mohammed Sada, has advocated a review of the Nigeria's mining policy to attract more investments into the sector and increase its contributions to the Federation Account.
The Minister said vast revenue generating opportunities existed in the sector but lamented that a dearth of domestic and foreign investments had kept development in the sector on a gradual decline.
He said mining was a risky business making it necessary for the Federal Government to create an enabling environment that would encourage investors.
At a press conference organised by the ministry of Mines and Steel Development, Mr Sada gave an end of year report, listing the activities, challenges and projections of the sector.
Top on the list of issues raised by the Minister was the dearth of investments in the sector which has continued on a decline as a result of an unfavourable mining policy.
The Minister said mines and steel development was not a short term investment but a continuous one which must be consistently built upon, making it necessary for the medium and long term road-maps to be put together for the sector.
Mr Sada further said there could be no industrial revolution in Nigeria without a virile steel and mining sector and called for intensive efforts to boost the sector, with attention on funding, infrastructural development, human resources and curbing of illegal mining and insecurity.