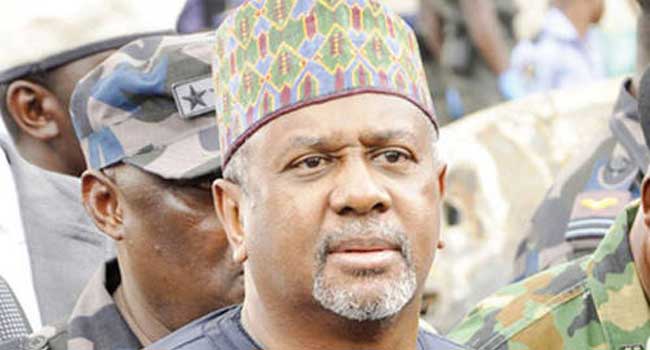 The hearing of a suit filed by the former National Security Adviser, Colonel Sambo Dasuki, seeking an enforcement of an order by a Federal High Court granting him permission to travel overseas for medical treatment, has been stalled.
Hearing stalled on Monday following the absence of the Attorney General of the federation.
At the resumed hearing of the suit, the Solicitor General of the Federation, Mr Taiwo Abidogun, told the court that the Attorney General of the Federation needed time to study the case file, having just being sworn in as the Attorney General and Minister of Justice.
The application for adjournment by the Solicitor General was, however, not opposed by the lawyer to Colonel Dasuki.
Justice Adeniyi Ademola subsequently adjourned the suit to 23 November for hearing.
'Impunity'
A Federal High Court sitting in Abuja had on Friday ordered the Attorney General of the Federation to appear before it on Monday, 16 November, to explain why the order of the court granting permission to the former National Security Adviser to travel was being flouted.
Despite the court's order, officials of the Department of State Service (DSS) have sustained siege to Colonel Dasuki's residence, preventing him from travelling.
On Saturday, the Arewa Youth Consultative Forum condemned the continuous invasion and occupation of the Abuja residence of former National Security Adviser.
Addressing a news conference in Kaduna, the National President of the forum, Yerima Shettima, described the act as impunity and total disregard to the rule of law on the part of the Federal Government.