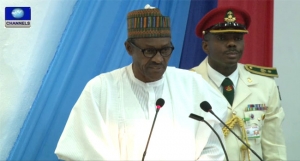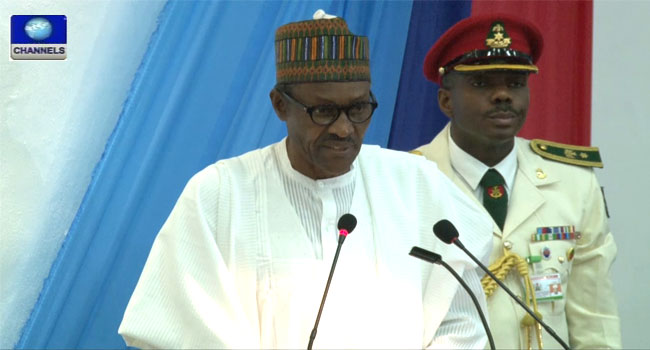 President Muhamadu Buhari of Nigeria has asked senior military officers to always update themselves in order to be abreast with current security challenges which threaten both national and global security.
The President gave the advice during the graduation ceremony of Senior Course 38 Military Officers at the Armed Forces Command and Staff College, Jaji, Kaduna State.
The President, who was represented at the event by his vice, Professor Yemi Osinbajo, urged the Nigerian Armed Forces to ensure zero tolerance to indiscipline.
He further urged them to join hands with the Federal Government on the ongoing transformation in the Nigerian military, which he said was borne out of the emerging security challenges confronting the nation.
The President also asked the officers to exhibit high sense of professionalism, which the college was known for in the course of their military career.
He stressed the need for the officers to always abide by the Armed Forces Act, standing operational procedures and rules of engagement even in the ongoing counter-insurgency operations in the north east.
Winning The War
While pointing out that the Nigerian military ranked amongst the best in the world, he urged the graduating officers to also contribute their quota to the fight against insurgency in the northeast and other security challenges in other parts of Nigeria.
Speaking to reporters shortly after the event, the Vice President said the Federal Government was winning the war against insurgency in the northeast.
The graduation ceremony formally marked the successful completion of yet another senior course.
The arrival of the Vice President signalled the commencement of the colourful event where a total of 191 students, comprising of 89 Nigerian Army officers, 48 Navy, 31 Air Force officers and 10 para-military students as well as nine international students took part in the course that commenced on July 29, 2015.
The curriculum of their course includes fitness training, rigorous training in basic military subjects and outdoor training exercises.
In line with the current security challenges, the officers were also given a special training on counter-terrorism.
Highlight of the ceremony was the presentation of certificates to the graduating students.
Governor Nasir El-Rufai of Kaduna state, service chiefs and other dignitaries attended the event