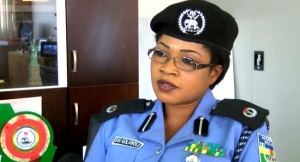 The Police have again advised Nigerians to be vigilant and report suspicious movements and strange gatherings to security agencies.
This is part of efforts to ensure a crime-free yuletide.
Speaking to Channels Television in an interview in Abuja, the Force Public Relations Officer, Assistant Commissioner of Police, Olabisi Kolawole, said that the Inspector General of Police has directed all Police formations to be extra vigilant by ensuring that people celebrating the festive period do so within the confines of the law.
The Force Public Relations Officer further said that adequate measures have been put in place to ensure quick response by the Police to complaints from the general public.
"The IGP wants the people to work with the Police by making sure that whenever they see any strange objects or strange persons in their neighbourhood they inform the Police or any law enforcement agent that is around. They should not wait until it happens before they call the Police.
"At the same time, this period calls for celebration, driving and traveling all over the country. People should try to be careful and watchful. Drive with care not to expose their valuables. They should try not to travel with huge amounts of money, they should make use of their ATM cards and be careful not to drink while driving," she said.
Mrs Kolawole also added that the IGP has instructed all Assistant Inspector General of Police and Commissioners to ensure a robust deployment of men and resources before, during and after the yuletide.
"He has directed that they should ensure that they secure every important point; vulnerable places like churches, mosques, playing grounds, shopping malls and other places like government offices and buildings."