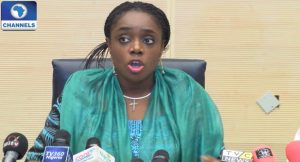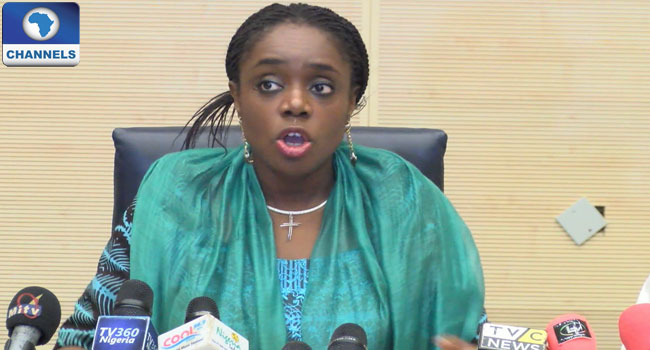 The Nigerian government has assured citizens that Nigeria would be out of recession and bounce back stronger in 2017.
The government, however, cautioned the people to ensure money is spent prudently and on the right things.
The Minister of Finance, Mrs Kemi Adeosun, made the remarks while addressing a gathering of youths at a town hall meeting in Abuja, the Federal Capital Territory.
She noted that several economic palliatives have been provided in the 2017 budget designed to pull Nigeria up through improved partnerships.
Mrs Adeosun asked Nigerians not to lose hope amidst the hardships, stressing that the budget would bring recovery and growth to the nation.
The inter-sectoral meeting, which took place at the Presidential Villa, was the first of its kind where youths were invited to ask questions on the economy and development at the federal level.
Seven ministers including the ministers of information, Mr Lai Mohammed; agriculture, Audu Ogbeh and that of works and housing, Mr Babatunde Fashola, among others briefed the younger generation on steps taken by the government to ease the economic hardships.
Mr Ogbeh, who heads the foremost sector in Nigeria's economic diversification plan, said $22 billion has been earmarked to support Nigerian youths interested in agriculture to make a good living in the coming year.
In his remarks, Mr Fashola noted that sabotage of the economy must stop and stressed that recovery was eminent with better labour relations, better infrastructural development plans, improved electricity supply and improved well-being of Nigerians.
This assurance is coming a day after President Muhammadu Buhari expressed optimism that the economic recession would subside by next year.
President Buhari said: "We are optimistic that the external factors that partly contributed to push our economy into recession will ebb in 2017. Until then, I regret that the resources available to fund our missions abroad will not be as robust as we would like.
"We are working hard to turn around our national economy by effectively reforming our macroeconomic environment through measures, some of which were outlined in my budget speech to the National Assembly last week".