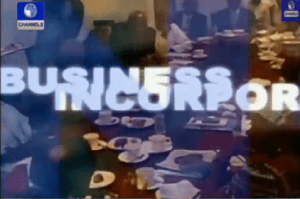 The Bank Verification Number exercise was commissioned by the Bankers Committee as part of its financial inclusion strategies.
The exercise includes getting bank customers biometrics, with the use of fingerprints, and facial image, after which each customer will be given a bank verification number.
According to the committee, the essence of the project is for banks to know their customers better, while tracking their credit records and other details which will aid the operation of banks in general.
On this edition of Business Incorporated, CEO at the Nigeria Interbank Settlement System, Adebisi Shonubi, and the Head of the BVN project, Seyi Adenmosu, explain that the Bank Verification Number exercise is being rolled out in Lagos and Abuja, after which the initiative will be rolled out to other parts of the country by the end of the year.
They also explain the technical details of the exercise.