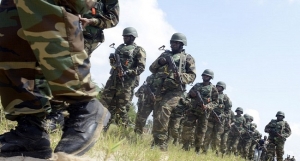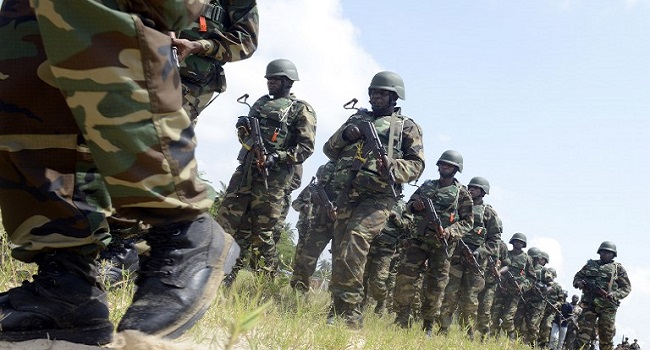 The Nigerian military has reaffirmed its commitment to sustaining its current onslaught in the ongoing operation against insurgents particularly in the nation's northeast.
The Chief of Army Staff, Lieutenant General Tukur Buratai, in his comment at the burial of the former Theatre Commander of Operation Lafiya Dole, stated that the death of the army officer would not deter the army in sustaining the fight against Boko Haram elements and make the affected areas safe for the people.
Major General Yishau Abubakar's death had thrown the Nigerian Army into a mourning mood.
Before his death in an automobile accident along Damaturu-Yobe road on Tuesday, he was the Chief of Training and Operations Army Headquarters and the Pioneer Theatre Commander, Operation Lafiya Dole in Maiduguri.
Shops and business activities were paralysed in the country home of the late military officer, in Gindi Akwati of Gashishi district of Barkin Ladi Local Government Area of Plateau State in north central Nigeria.
Senior military officers led by the Chief of Army Staff paid condolence to the family of the late officer where the funeral rite was performed according to Islamic rites with the Imam of Gindi Akwati Central Mosque leading the prayers.
The Chief of Army Staff extolled the virtues of the late military officer at the funeral oration before the final interment.
A retired military officer that tutored the late officer at the Army Academy, Brigadier General John Timlong and a Senator in the upper chambers of the National Assembly, Abdul Ningi, describe the kind of officer the late Major General Abubakar was and what he would be remembered for.
In spite of the death of the officer whose position is critical in the ongoing war against terror, the military are determined to sustain the onslaught against the insurgents, a position the army chief emphasised.
The former Theatre Commander of Operation Lafiya Dole was with the General Officer Commanding Three Division of the Nigerian Army, Jos Brigadier General Mohammed Abdullahi; the driver of the vehicle and an orderly who are currently receiving treatment in the hospital.
The cause of the accident is yet unknown.