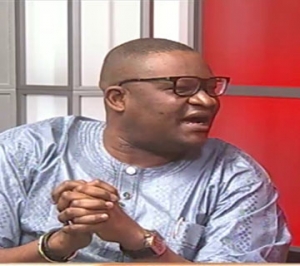 House of Representatives member, Bimbo Daramola, believes that only the court can determine the legality of House of Reps Speaker, Aminu Tambuwal's defection from the PDP to the APC.
Speaking on Channels Television on Monday, Mr Daramola opined that Tambuwal must have consulted with his community before making the decision and he was sure that the defection was in line with the demands of his constituents.
"There's no one politicians who would take any of his constituents for granted… I know too certainly."
Reading from the laws governing the leadership of the House of Representatives, he stated that there were no rules stating that the Speaker of the House must be from the majority party or elected by numerical strength.
Highlighting the rules which further provides the procedure for the election of the Speaker, Daramola condemned the situation whereby "nobody has enlightened Nigerians in this direction, so people tend to moralise and sermonise" the defection.
On the argument that there were no divisions in the PDP to have warranted Mr Tambuwal's defection, as recommended by the law, Daramola argued that the PDP in Sokoto State indeed had internal issues.
"Not less than 44 member have a subsisting case in court right now," he said, adding that the current Governor in Sokoto State, having left the PDP while his Deputy has remained in the party was an indication of division.
He argued further, "There's no provision that says you must convince the (House) members (on the reason for defection). The constitution just says that this is the only door that you can walk through."
For those insisting that Tambuwal's defection was not justified and therefore illegal, Daramola said that the court remained the best place to prove if Tambuwal's defection was right or wrong.
Speaking on the demand by some PDP members for an honourable resignation from the Speaker, Daramola said, "I do not know of any Speaker who has earned the opulence of a honourable gentleman like him.
"We all know we are used to banana peels all over the place, (but) this man has chaperoned the House in three and a half years like no other."
Daramola also took a swipe at the Federal Government, wondering why the Government was more interested in removing the Speaker instead of its primary purpose of providing security, with reference to the state of insecurity in the North-East and the rising number of Internally Displaced Persons in Adamawa State.
He also condemned the act of the Inspector-General of Police striping the Speaker of his security details, referring to it as illegal. He warned that it was about time for institutions in Nigeria to be more empowered and independent.
"No nation can be greater than the values espoused and believed by its leaders," he said.