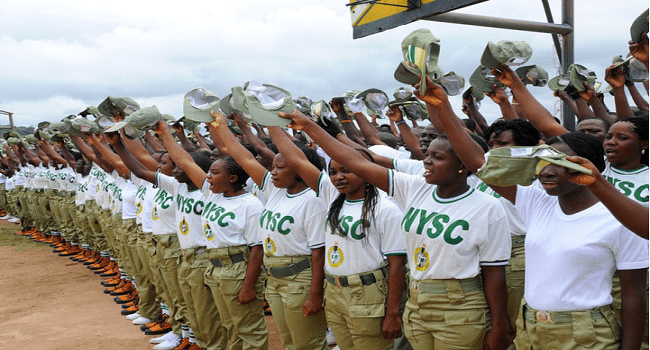 Outgoing Director-General of the National Youth Service Corps (NYSC), Brigadier-General Johnson Olawunmi, has advised his successor to make corps members' welfare top on his priority.
Brigadier General Olawunmi, who gave the advice at a hand over ceremony in Abuja also appealed for continuity in the NYSC Entrepreneurship Skills Centre.
He believes the centre and many other initiatives by the new Director-General of the NYSC would help provide better means livelihood for youths willing to serve their fatherland.
The new DG, Brigadier-General Sule Kazaure, was received by officials of the NYSC before he proceeded to the conference room to meet with members of staff of the NYSC and the outgoing Director-General.
Brigadier-General Sule Kazaure, promised to motivate staff in a transparent manner.
Statistics from the National Youth Service Corps (NYSC) shows that over 260,000 youth corps members are deployed for service across the country.
One challenge with the increased deployment is lack of finance. This and other issues have been identified as some of the things the new DG has to resolve in the days ahead.