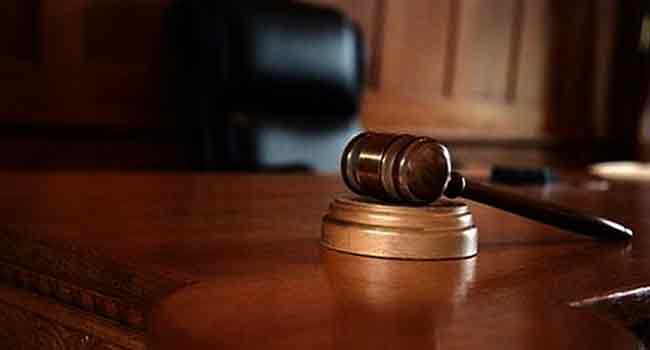 A Federal High Court sitting in Lagos has asked President Muhammadu Buhari to order the prosecution of lawmakers found culpable in the padding of the 2016 Budget and alleged stealing of about N481billion.
The judgment was delivered on Monday by Justice Mohammed Idris following a suit by Socio-Economic Rights and Accountability Project (SERAP).
It ordered that President Buhari should "urgently instruct security and anti-corruption agencies to forward to him reports of their investigations into allegations of padding of some N481 billion from the 2016 budget by some principal officers of the National Assembly."
The Court also ordered the President to direct the Attorney General of the Federation and Minister of Justice Abubakar Malami, SAN, and/or appropriate anti-corruption agencies to without delay commence prosecution of indicted lawmakers and direct the publication of the report of investigations by security and anti-corruption bodies into the alleged padding of the 2016 budget.
READ ALSO: Shehu Sani Lists Successes, Failures Of Buhari's Administration
Justice Idris further held that President Buhari should "urgently halt alleged attempt by some principal officers of the National Assembly to steal N40 billion of the N100 billion allocated by his government as 'zonal intervention' in the 2017 budget."
The Court held that "SERAP, being a human rights non-governmental organization has sufficient interest in the way and manner public funds are being utilized in this country."
SERAP, reacting to the judgment in a statement on Tuesday by its Deputy Director, Timothy Adewale, said, "This judgment confirms the pervasive corruption in the budget process and the prevailing culture of impunity of our lawmakers as well as the failure of the authorities to uphold transparency and accountability in the entire budget process and implementation.
"The judgment is an important step towards reversing a culture of corruption in the budget process that has meant that many of our lawmakers see the budget more as a 'meal ticket' to look after themselves than a social contract to meet people's needs and advance equity and development across the country."