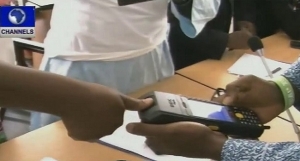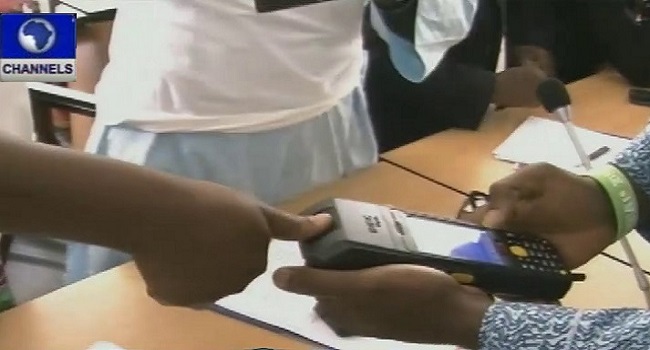 Some Civil Society activists have called on the Independent National Electoral Commission (INEC) to correct the lapses associated with the use of card reader machines before the governorship and states' House of Assembly elections.
The society called a post-election news conference in Abuja, having observed the advantages and challenges posed by the card reader machines during the presidential elections.
They told journalists that the use of Permanent Voter Cards (PVCs) and the card reader machines would need to be implemented more effectively to ensure credible state level elections on April 11.
The group also urged the electoral body to probe reports of irregularities in some states to prevent a re-occurrence of the 2011 violence.
The activists, however, commended INEC for its transparency and President Goodluck Jonathan for his statesmanship after the results were announced.
INEC declared the Presidential Candidate of the All Progressives Congress (APC), General Muhammadu Buhari, winner of the Saturday, March 28 polls.
Governorship and House of Assembly elections are scheduled to hold on April 11 and Nigerians hope that the elections would also be peaceful and adjudged credible like the just concluded presidential elections.