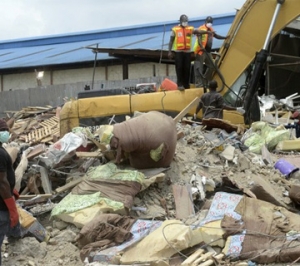 South Africa is sending a high level governmental team to Nigeria with regard to the repatriation of the bodies of their citizens who died in the Synagogue Guest House collapse in September.
Addressing a post-cabinet press conference in Cape Town and via video link to Pretoria on Thursday, Minister in the Presidency and the special envoy leading the visiting delegation, Mr Jeff Hadebe, said that the purpose of the visit was to meet with the Federal Government and the Lagos State Government first-hand, with a view to expediting action on the repatriation of the bodies.
More than 80 South Africans are believed to be among the 116 people who died in the Synagogue building collapse.
DNA matching is said to still be ongoing at a laboratory in Stellenbosch, in South Africa.