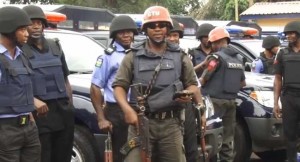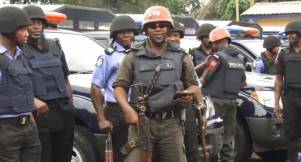 Security agencies in Plateau State are leaving no stone unturned towards achieving a hitch-free eid el fitri celebration with the deployment of security personnel across the state.
There was also a show of force across Jos and Bukuru metropolis by members of the joint security task force comprising of the Army, Police, Nigeria Security and Civil Defence Corps, the Customs, Immigration, National Drug Law Enforcement Agency and the Federal Road Safety Corps (FRSC).
Acting Commander of Operation Safe Haven, Brigadier General Abdulasalam Ibrahim, reminded the troops not to relent on their efforts of securing citizens particularly during the festive period in spite of embarking on the show of force.
In addition to the military show of force, the State Police Command has also placed a ban on the use and sales of fireworks with vehicles and tricycles not to be packed within praying grounds.
The use of motorcycles to worship centres is also prohibited as part of security measures for a hitch-free celebration.