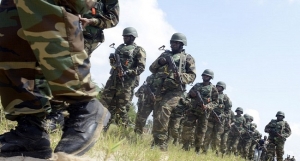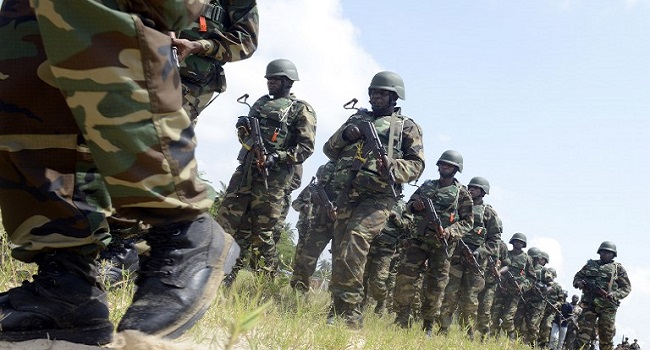 Troops of 2 Brigade Nigerian Army, Port Harcourt, have cleared two cultists' camps in Iba and Obelle communities in Emouha Local Government Area of the Rivers State.
This is in continuation of its raid on suspected hideouts of cultists and criminals in the state.
The camps which the army says used to be the abode of some suspected dare devil cultists and criminals in that axis has been a source of worry for residents in the area.
According to a statement by the brigade's assistant Director Public Relations, Captain Eli Lazarus, five suspects were killed during the operation, while 26 mobile phones and 2 pump action guns were recovered.
"The public is assured that the current operation against cultists and other criminals would be sustained to safeguard lives and property of all.
"Therefore, all law abiding and peace loving people of Rivers State are enjoined to provide security agencies with timely and accurate information that would help to arrest criminals in the State," the statement read.