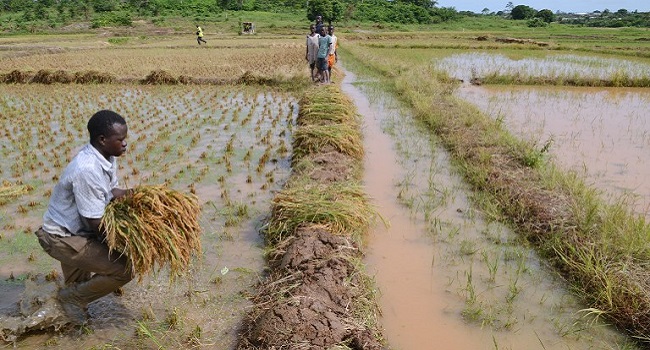 The International Fund for Agricultural Development (IFAD) is asking the Federal Government of Nigeria to formulate policies that will encourage young people to go into farming and also reduce farmers' risks.
According to the President of IFAD, Kanayo Nwanze, agriculture provides a better revenue and job creation alternatives to Nigeria.
He also attributed the growing number of rural-urban migration experienced in most cities to lack of development policies that consider rural dwellers who are mainly farmers.
A large number of Nigeria's youth are unemployed and according to IFAD agriculture is a good means to get them engaged.
At a meeting of representatives from Central and West African countries in Abuja held to brainstorm on best ways to encourage young people into agriculture, IFAD decried the rate of rural-urban migration among young people.
For the Minister of Agriculture, Audu Ogbe, who represented President Muhammadu Buhari at the forum, good initiatives of the government alone are not enough to change the narratives.
He stressed that implementation framework must be developed for impactful programmes.
Nigeria has participated in several fora of this kind in the past, with successive governments formulating policies aimed at developing the agricultural sector.
Yet, the practice of agriculture has continued to remain in the hands of peasant farmers with low capacity to produce food for Nigeria's growing population.
This has led to a growing import index for food items including some perishables that could be grown locally.