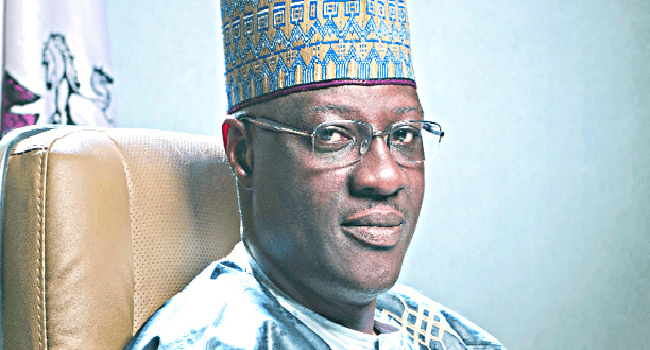 The Governor of Kwara State, Abdulfatah Ahmed, has distributed 70 vehicles to transporters across the state to improve their economic well being.
This is the second phase of the vehicle distribution and it includes 50 taxis and 20 buses, in which the beneficiaries expressed their readiness to ensure the victory of the Governor and all APC candidates at the polls.
The Governor had in 2014 launched the programme called 'Soludero', which means bringing life to a town, where 100 taxis were given to transporters in the state.
Governor Ahmed believes that the revolving micro credit scheme which cost about 75 million naira, would go a long way in transforming the lives of the beneficiaries positively.
The Governor also enumerated various intervention programmes to other sectors which include 2 billion naira Micro Credit to small business owners, over 200 million naira to market men and women, among others.
Governor Ahmed also solicited the support of transporters in the state to emerge victorious in the election, in other to elevate the state economically for the next 4 years.
Speaking on behalf of the beneficiaries, Secretary of the National Union of Road Transport Workers (NURTW), Abdulrasheed Ariyo, expressed appreciation to the state government for initiating what he called "life changing programmes in the state".
Ariyo promised that the beneficiaries would not default in the repayment of the loans, in other to allow others benefit from the scheme.
The State Deputy Chairman of Road Transport Employers Association of Nigeria, Abdullah Gilado, also praised the initiative of the Governor, which he believed had automatically earned him a second chance.