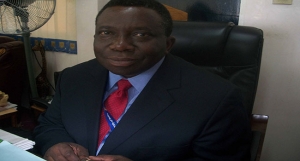 Nigerian universities are on the path to recovery and re-positioning, despite the low ratings from international rating agencies.
The Vice Chancellor, University of Ibadan, Professor Isaac Adewole, made this clarification while reacting to the latest ranking of top 50 African Universities, which put U.I as 3rd in Nigeria and 34th in Africa.
He pointed out that the prerequisites for the ratings are numerous among which webometric assessment, academic excellence and research publications are germane.
Professor Adewole added that Nigerian universities had not done badly, considering the time it took for government to seriously commit to uplifting the standard of education in the country.
In the same vein, the chairman of the Academic Staff Union of Universities (ASUU), U.I branch, Professor Segun Ajiboye, said webometric ranking is political, almost controversial in most cases.
Professor Ajiboye said that several obstacles still exist on the path to greatness for Nigerian universities.
According to some students interviewed by Channels Tv, lack of timely update of research findings and the method of impacting knowledge are critical factors in the rating.