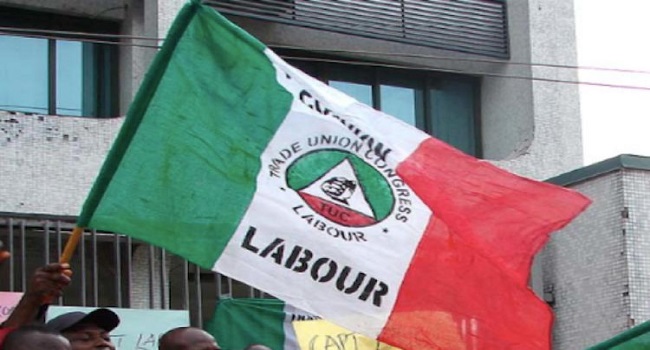 The Nigeria Labour Congress Oyo State Chapter is demanding for the immediate and unconditional release of its leaders remanded in prison after they protested against the privatisation of public schools in the state.
At a press conference on Sunday, the Acting Chairman of the Nigeria labout Congress (NLC), Comrade Bosun Daramola, said the constitution allowed the union to protest in the interest of workers and saw no reason for the arrest of their leaders by the police on Thursday and their subsequent arraignment before the court of Friday.
Reporters were briefed after the leadership of the NLC in Oyo state, led by the interim leader, held an emergency congress where they condemned the arrests and arraignment of their members for last week's protests.
Eight leaders of the union were arrested by the police and charged before Chief Magistrate Jamiu Adebisi on a six-count charge of disruption of public peace and vandalism of public property.
Meanwhile, the Oyo State government had earlier stated at different instances that the schools were not for sale, as posited by the labour union but rather it wanted an inclusive policy where all stakeholders would be more involved in raising the standard of education in the state.
The Secretary to the Oyo State Government Mr Olalekan Alli, had after the protests said that the state was not considering the sale of any public school and still maintained that Governor Ajimobi remained resolute in his conviction that infusion of private commitments in a Public-Private Partnership platform in the interest of the masses was the way to go.
Mr Alli was also clear on the stand of the government on disruption of public peace which led to the arrests of the labour leaders by the police.
Chief Magistrate Adebisi said section 35 sub section One of the Nigerian Constitution of the Federal Republic of Nigeria recognised the right of an accused person to bail until conviction.
He, therefore, granted all the eight labour leaders bail in the sum of 200,000 and two sureties in like manner, who must be gainfully employed, possess National Identity Cards as well as three years tax clearance.
They, however, could not meet the bail conditions on Friday and were remanded in prison till bail conditions are met.
Earlier at a media briefing, the Senior Special Assistant to the Governor on Media and Strategy, Yomi Layinka, explained that the steps being taken by the government was in the interest of the people.
Meanwhile, the Commissioner of Police, Leye Oyebade, warned that no one, no matter how highly placed, would not be allowed to truncate or tilt the balance of the peace in the state for any cause.
The case was adjourned till June 24 for both parties to present their witnesses