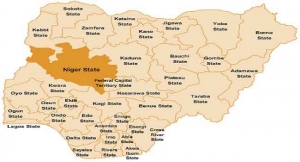 Niger State Government has urged all the people of the state to strengthen their vigilance during this Christmas season and provide security agencies with information on any suspicious act, in order to have incident free celebrations in the state.
According to a statement from the Commissioner of Information, Culture and Tourism in the state, Mr Jonathan Vatsa, the government was always ready to leverage on the already established synergy with security organizations in the state to provide security, but the people have a role to play.
Mr Vatsa noted that though the state has always been peaceful, the people should not take any unusual occurrences and people around them for granted because those who want to breach the security of the state may want to hide under the Yuletide to commit crimes.
He stated that for the security agencies to effectively carry out their duties, the people must be ready to co-operate with them by providing the necessary information on undesirable elements and their acts in the state.
According to the Commissioner, apart from various development programmes, like boosting education, health care delivery, Agriculture, as well as women and youth empowerment and providing infrastructures, the administration of Governor Abubakar Sani Bello in the state takes the security of lives and property very seriously.
He added that "it is within the framework of the change agenda that the needed peaceful environment should be provided for development to thrive and we emphasized here that nothing will derail the present administration from ensuring that the people enjoy the outcome of the change they massively voted for".
"We must expose the mischief makers and those who will want to deny us of the peace we all cherish by giving the security agencies the appropriate information. We should do that in good fate not by raising unnecessary alarms" Vatsa admonished the people of the state particularly and Nigerians in general.