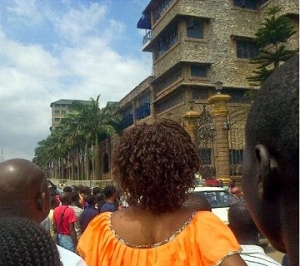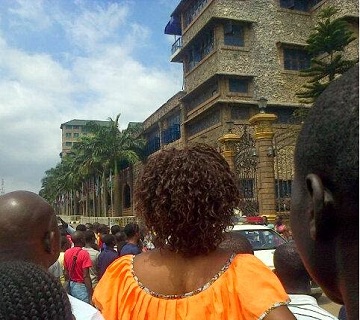 Forty persons have been confirmed dead following the collapse of a six storey building, within the premises of the Synagogue Church Of All Nations, the National Emergency Management Agency (NEMA) said on Sunday.
The Synagogue building which collapsed at Ikotun in Lagos State, south-west Nigeria, on Friday, at about 1:00 pm local time, was under construction and had been used partly as a lodge for guests, mostly foreigners.
By Friday evening, the spokesman for the Lagos State Emergency Management Agency, Friday Adebayo, told Channels Television, that 15 bodies have been recovered.
The toll rose to 17 on Saturday.
The figure was jointly agreed to by both the National Emergency Management Authority [NEMA] and the Lagos State Emergency Management Agency (LASEMA).
However, professional and volunteer rescue operators have been busy working at getting out all those trapped in the rubble.
Members of the church, who gathered at the scene, celebrated each rescue with applause and shouts of "thank you Jesus" and "Halleluyah".
The total number of those who were in the building when the incident occurred is yet to be ascertained, but so far, 140 persons have been rescued from the debris and rescue efforts are still on-going.