A former National Chairman of the All Progressives Congress (APC), Mr Adebisi Akande, says the takeover of missionary schools by the military government altered the norm and morality that the missions had established in Nigerian schools and the society at large.
Mr Akande described missionary schools as institutions for moral instructions, saying that a decision to take over schools from the missionaries was equivalent to an attempt to expunge morality from the lives of the Nigerian children.
Mr Akande, who was a former Governor of Osun State, gave the opinion at the commissioning of a block of 10 classrooms built in his honour by the Church of Nigeria, Anglican Communion, Osun Northeast Diocese in Otan Aiyegbaju, in Osun State, southwest Nigeria.
According to Mr Akande, the consequence of the takeover of schools is evident in the society.
Akande said: "Whether in Islamic Madaris or in any evangelical learning centres, all missionary schools known to Nigerians were institutions for moral instructions".
He related the pain Nigerians suffer today to what he called military interventions in governance.
He urged the missionaries to run schools side by side with other educational stakeholders in order to enable the society have a choice in producing future players in the employment markets.
"Where free education is the public policy, as it should be throughout Nigeria, let the government concerned grant-aid to the missionaries to the tune of tuition fees payable by the pupils in public-government-owned schools," he requested.
In his speech, the Primate of the Church of Nigeria, Anglican Communion, Most Reverend Nicholas Okoh, described religion as a tool to promote peace and sustain religious tolerance.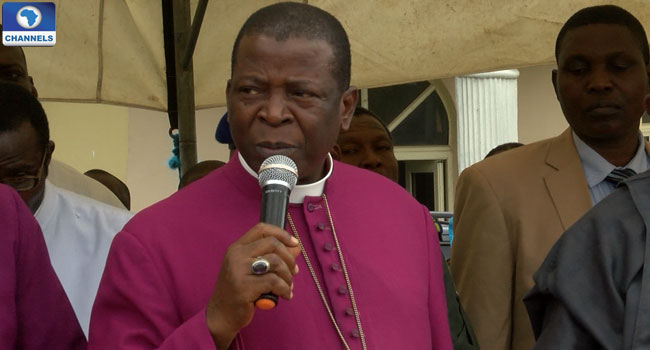 Most Reverend Okoh said with a Christian faith building a school in honour of a Muslim statesman, Nigeria would soon get out of religious crisis.
He described Mr Akande as a Muslim by practice, but a Christian in mind, going by his contributions to the Christianity without any iota of discrimination.
Governor Rauf Aregbesola, who commissioned the schools, stated that it was not a surprise that a strong Christian Church, Anglican Communion, honoured Akande, a Muslim, with a block of 10 classrooms.
He said the Yoruba race is known for religious tolerance from time immemorial.
Governor Aregbesola noted that the advent of formal education in Nigeria was traceable to the Muslim and Christian missionaries, saying that education has been part and parcel of faith.
The Governor urged parents to live up to their responsibility of supporting their children with moral and adequate training needed to make the education functional and impactful.