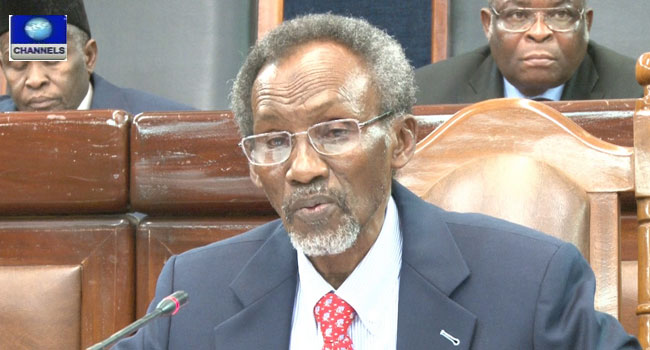 The Chief Justice of Nigeria (CJN), Mahmud Mohammed, has called for collaboration between the judiciary and the financial sector to resolve the nation's economic challenges.
Justice Mohammed made the call when he announced that the judiciary was developing a multi-track justice delivery system that embraces "alternative dispute resolution".
He made the announcement at a seminar for judges organised by the Nigerian Deposit Insurance Corporation (NDIC) in Abuja, Nigeria's capital.
The Chief Justice believed that the judiciary could step up its processes by collaborating with the financial sector.
He stated that one way of delivering speedy and amicable justice was the alternative dispute resolution.

Justice Mohammed was optimistic that the banking sector would embrace initiative for an efficient and effective collaboration with the judiciary.
The Judges' Sensitisation Seminar was attended by High Court judges across the 36 states of the federation and the Federal Capital Territory.
The Managing Director of NDIC, Umaru Ibrahim, informed the gathering that the meeting was convened to create a synergy between the judicial officers and the financial sector, especially in the light of Nigeria's economic recession.