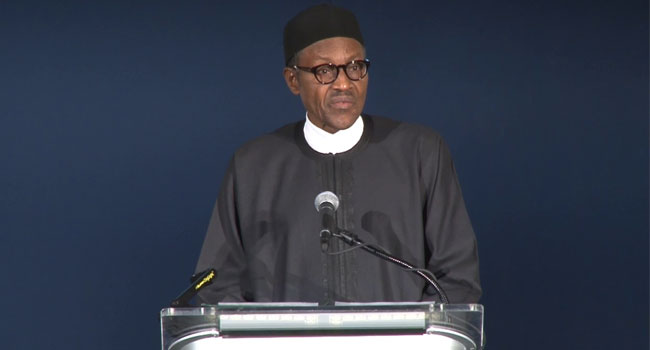 President Muhammadu Buhari has announced Nigeria's Intended National Determined Contributions, committing to emissions cut of 20 per cent. 
At the ongoing Conference of Parties 21 on Climate Change in Paris, President Buhari on Monday explained that Nigeria would meet this goal by making more use of natural gas and climate smart agriculture.
"There will also be more focus on energy efficiency measures and investment in renewable energy," the Nigerian leader told the conference.
Providing Climate Finance
He asked developed countries to honour their promises in relation to providing climate finance to help developing countries including Nigeria adapt to and mitigate climate change.
President Buhari insisted that there must be constant review and monitor of The Paris Agreement, which he stressed must be legally binding and result orientated.
The Nigerian President is one of the 150 world leaders at the Conference of Parties 21 (COP21) on climate change.
President  Buhari is expected to also later in the day participate in the launching of the International Solar Alliance, an initiative of Indian Prime Minister, Narendra Modi.
The alliance, which is code-named the International Agency for Solar Policy and Application (INSPA), comprises all African nations located within the tropic of Cancer and tropic of Capricorn.
President Buhari will on Tuesday, also participate in the summit of the heads of state and government of the Lake Chad Basin Commission and Benin Republic which would dwell on Boko Haram and other issues on security.
He will also attend another event of the African Union, AU, tilted "Conference on Climate Change and African Solutions".
Meanwhile, French authorities have elevated security level in the cities ahead of the meeting to prevent any eventuality.
The measure follows the recent devastating terror attacks in the capital city.