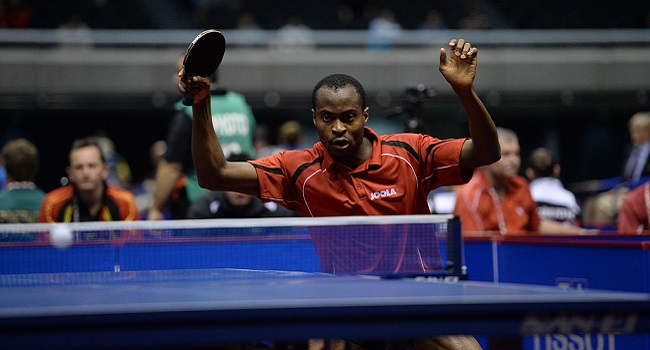 Asides being the best player in Africa, Nigeria's Aruna Quadri has become the first African player to top the ranking list of players in the Commonwealth.
According to the ranking list released by the Technical Committee of the Commonwealth Table Tennis Federation (CTTF), Quadri who has been playing second fiddle to players from Singapore became the highest rated player among players from the Commonwealth nations.
Among the 277 players listed in the ranking, Quadri garnered 2385 points to beat Singapore's Gao Ning, which has 2384 to second place. England's Pitchford Liam has 2277 points to occupy third spot on the ranking list.
Africa's most decorated player, Segun Toriola is ranked 12th with 2014 points behind players from India, Canada and England. Also Bode Abiodun is ranked 22nd with 1822points.
Prior to the May ranking, Quadri has been playing second fiddle to Gao Ning and as it is Quadri remains the best player among the players from Commonwealth nations.
Quadri also showed his quality in the French league when he aided his team, Jura Morez to remain in the elite division of the prestigious French Table Tennis League.
In the women ranking, no Nigerian made the top 20 list as Edem Offiong and Olufunke Oshonaike were ranked 23rd and 26th respectively.