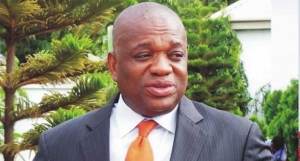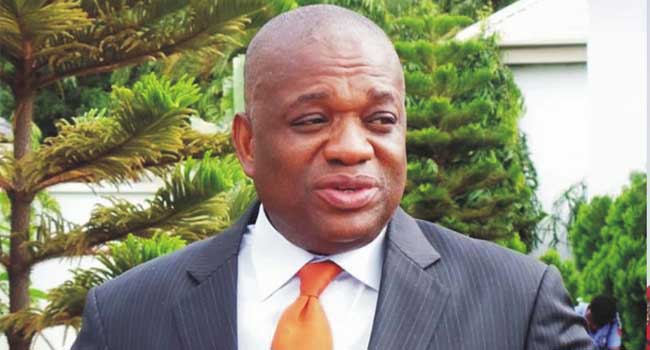 The trial of a former Governor of Abia State, Dr. Orji Uzor Kalu, and two others on allegations of fraud was stalled at the Federal High Court in Lagos amid a heavy downpour.
The failure of the prosecution to serve the statement of one of its witnesses on the defence team halted the proceedings before Justice Mohammed Idris.
When the case came up on Monday, the court directed the Economic and Financial Crimes Commission (EFCC) to call its first witness in the case.
The witness, Onovah Ovenevoh, was about to begin his testimony when lawyer to the second and third defendants, Solo Akuma, drew the court's attention to the fact that his statement was not part of the proof of evidence given to him by the prosecution.
He said service of witness statement on the defence was a constitutional right and a facility that should be provided for an accused person as enshrined in Section 36(6)(b) of the 1999 Constitution.
Aligning himself fully with Mr Akuma's submissions, lawyer to the former governor, Mike Ozhekome, urged the court to hold that since the prosecution has not provided the statement, the witness cannot testify.
Counsel to the EFCC, Rotimi Jacobs, however, urged the court to discountenance the submissions of the two defence lawyers.
He insisted that the witness was in court by virtue of a court's order which summoned him to appear and as such, the Commission should not be concerned about providing his statement.
The court then fixed Tuesday, March 7 for ruling on the matter.
The defendants, Dr. Kalu, Udeh Jones Udeogu and Slok Nigeria Limited were arraigned on October 31, 2016 before the court by the EFCC on a 34-count charge of alleged 3.2 billion Naira fraud.