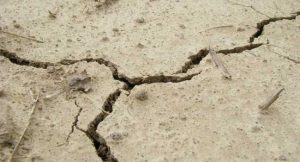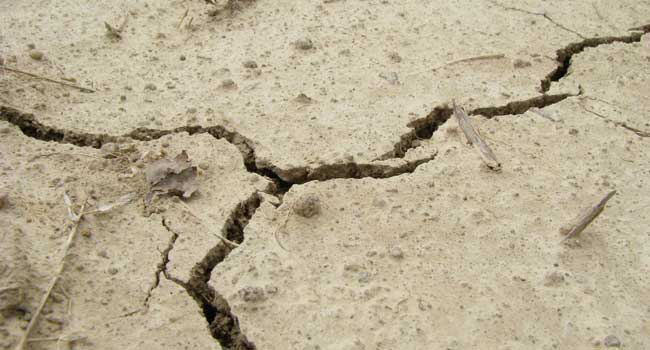 The federal government must as a matter of urgency commit enough funds to creating seismic stations across the country for the effective monitoring of natural occurrences to provide avenues for proactive approaches to managing natural disasters.
The President, Nigerian Mining and Geo-Sciences Society, Prof. Gbenga Okunlola, gave this hint in an interview with Channels Television at the Department of Geology, University of Ibadan.
Prof. Okunlola said that presently there is no need for Nigerians to panic as the country is in a safe zone and not prone to earth quakes.
He added that the tremors that have been reported in Saki, Oyo State and Kwoi in Kaduna state are local tremors of about 2.3 on the Richter scale and could have resulted from mining activities in those areas or change in weather.
He explained further that the tremors are caused by vibrations within micro fractions possibly from mining activities which gets heated up and expanded in high temperature but trembles when persistent rainfall percolates such openings.
Prof. Okunlola added that Nigeria has enough geologists and related scientists that government could leverage on to protect the environment decisively at all times.
Similarly, the National Space Research and Development Agency had in September, attributed the recent tremor in Jama Local Government Area of Kaduna State to passive sources.
There were three reports of earth tremor at Kwoi community in Jaba Local Government Area of Kaduna State.
After the first incident in Kwoi community, the Kaduna state government had appealed to the people of the community to be calm but the occurrence of the second earth tremor occurred at Sambang Dagi community barely 24 hours after both in Jaba left residents terrified.
The second vibration occurred very early in the morning, leaving residents scampering for safety while the third worsened fears around the communities.
Authorities have, however, consistently appealed to the residents to remain calm.
The Kaduna state government directed the State Emergency Management Agency (SEMA) to mobilise its officials to the area to monitor the situation and assist the people in case of any emergency.
The Nigerian Senate also swiftly promised that it would investigate the earth tremor.