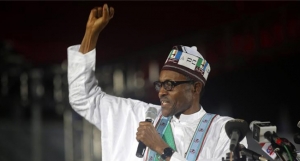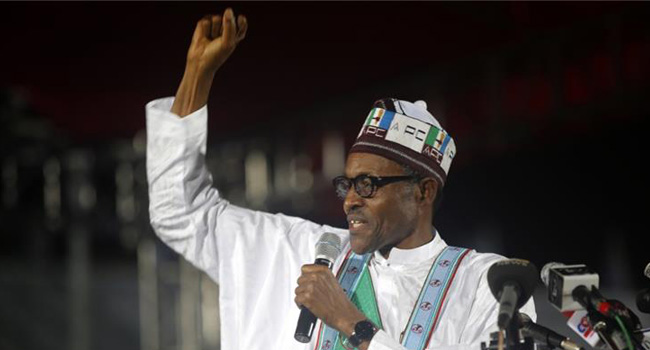 President Muhammadu Buhari was in Edo State on Tuesday for the All Progressives Congress Mega Rally to round up its campaign for the Edo State governorship election.
The rally held at the Samuel Ogbemudia Stadium in Benin City, the Edo State capital.
President Buhari described the APC candidate, Godwin Obaseki as a "seasoned technocrat" who has the capacity to continue to grow the state's developmental stride.
He promised the Edo people that the country would come out of its current economic challenges with their support for the APC-led government both at federal and state level.

Vice President Yemi Osinbajo and several APC state governors accompanied the President to the campaign rally.
The APC chieftains campaigned for continuity of the ruling party.
The party is going all out to ensure that its candidate, Godwin Obaseki is elected governor of Edo state at the elections holding on Saturday, September 10.
President Buhari also paid tributes to the late Benin monarch, Oba Erediuwa, "I have not seen any more forthright traditional ruler," he said.
The President was expected to visit the Crown Prince of Benin Kingdom, Eheneden Erediauwao, before attending the mega rally.