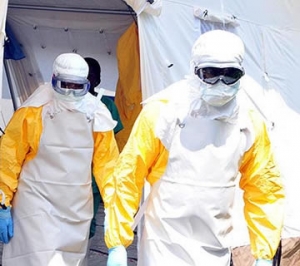 A  doctor has died in Liberia despite taking the experimental anti-Ebola drug, ZMapp, a government official said on Monday.
Abraham Borbor was one of three doctors in Liberia who had been given the drug and were showing signs of recovery.
ZMapp has been credited with helping several patients recover, including two US doctors discharged last week.
More than 1,400 people have died from Ebola this year in four West African countries – Guinea, Liberia, Nigeria and Sierra Leone.  Several doctors and health workers are among the dead.
Ebola is spread between humans through direct contact with infected body fluids.
It is one of the world's deadliest diseases, with up to 90% of cases resulting in death, although in the current outbreak the rate is about 55%.
The speed and extent of the outbreak was "unprecedented", the World Health Organization (WHO) said last week. To help tackle the spread of the disease, the WHO gave an approval for the use of untested drugs in the treatment of patients.
An estimated 2,615 people in West Africa have been infected with Ebola since March.
On Saturday, Sierra Leone's parliament passed a new law making it a criminal offence to hide Ebola patients.
If approved by the President, those caught face up to two years in prison.