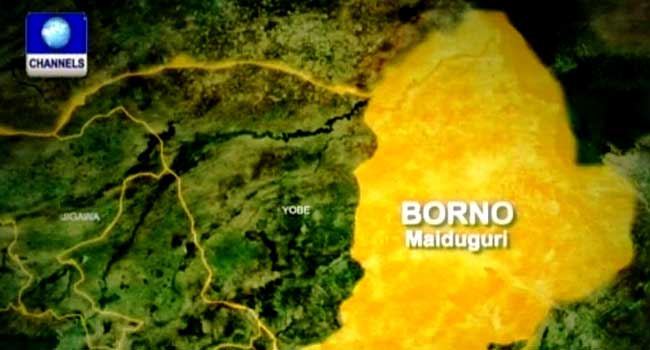 The UN Humanitarian Coordinator in Nigeria a.i., Myrta Kaulard, has condemned the twin suicide attacks in Damboa town of Borno State.
In a statement on Monday, Ms Kaulard noted that the attacks which occurred on Saturday left several people dead and many others injured.
READ ALSO: Death Toll Increases In Borno Twin Explosion
"Our deepest condolences go to the families of the victims in Damboa and to the Government and people of Nigeria. We wish the injured a speedy recovery," she said.
"Civilians consistently bear the brunt of the conflict and over 200 women, children and men have now been killed in indiscriminate attacks in the North-east since the beginning of the year, including in the town of Mubi last month in Adamawa State. I urge the Government of Nigeria to further step up protection of people," the UN Humanitarian Coordinator added.
The National Emergency Management Agency (NEMA) had earlier reported that 20 people were killed and 48 others were injured in the Saturday evening explosion.
Consequently, NEMA North-east Coordinator, Bashir Galga, confirmed to Channels Television on Monday that the death toll had risen to 21.
While conflicting figures trail the number of deaths as a result of the attacks, Galga explained that the victim died in the hospital and others are still recuperating.
Meanwhile, Kaulard revealed that the UN and the International Committee of the Red Cross (ICRC) air-lifted by helicopter 11 of the critically wounded from Damboa to Maiduguri on Sunday, to facilitate emergency medical treatment in support of the state authorities.
Damboa town lies about 90 kilometers south-west of Maiduguri, the Borno State capital.
Damboa Local Government Area (LGA) currently hosts over 90,000 internally displaced people, 18,000 of which live in Damboa town in five IDP camps.
The LGA is one of the areas in Borno that hosts the highest number of displaced people.
According to the UN statement, some 20 humanitarian organisations provide life-saving assistance to the vulnerable women, children, and men in Damboa, including food, shelter, medical services, clean water and sanitation on a daily basis.
The town last witnessed an attack by suspected Boko Haram terrorists in July 2016 after it was taken over by the insurgents in mid-2014 and subsequently recaptured by the Nigerian military a few months later.
Humanitarian access outside of Damboa town in the rest of the LGA remains limited due to hostilities and lack of safety assurances.
The humanitarian crisis in the North-east, which spilled over into the Lake Chad region, is one of the most severe in the world today.
About 7.7 million people reported to be in need of humanitarian assistance in 2018 in the worst-affected states of Borno, Adamawa and Yobe, and 6.1 million targeted for humanitarian assistance.
Humanitarian aid includes the delivery of life-saving assistance as well as the support for people to kick-start their lives.