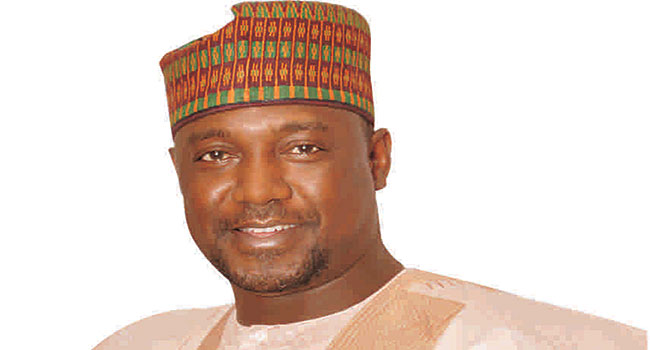 The Governor of Niger State, Abubakar Bello, has asked the people of Pandogori in Rafi Local government Area of Niger State to exercise restrain over the crisis that erupted in the community.
This call was contained in a statement by the spokesman for the Governor, Jibrin Baba Ndace.
The Governor advised residents of the community, the state and indeed the country to abstain from giving the incidence a religious or tribal coloration.
"It will be a disservice and an attempt to overheat the polity if the incidence in Pandogari is given religious or tribal colouration. We must exercise restraint in our actions as well as comments on traditional and online media. It is neither a religious or tribal crisis," he stressed.
The Governor also expressed displeasure over the outcome of the incident, insisting that it was always better for various stakeholders to pursue the path of dialogue, consultation and peaceful resolution of any conflict, than resulting to violence.
"Pursuing the path of peace, dialogue is cheaper and safer than violence. Violence is a distraction and costly path in any society. That is why I always sue for peace in our communities across the state," he stated.
Mr Bello emphasised that the State was known for peace and that the incidence in Pandogari was an isolated case of breakdown of law and order which security agencies had been directed to maintain law and order and to ensure protection of lives and property in line with their constitutional role.
"I have directed the security agencies to ensure that law and order is maintained within Pandogari and its environs. Any one person or group of persons found to be involved in any act capable of causing further crisis will be dealt with according to law," he told reporters.
He said that the Niger State government had set up an investigative panel to establish immediate and remote causes of the crisis.
The Governor also directed top government officials to visit Pandogari for on the spot assessment of the crisis.
"I have directed Deputy Governor, Mr Mohammed Ahmed Ketso, Secretary to State Government, SSG, Alhaji Umar Shehu Danyaya, Commissioner of Finance, Mr Ibrahim Balarabe, Commissioner for Local Government, Mr Kabir Abbas, member , Niger State House of Assembly, representing the area, Danlami Bako to visit Pandogari today (Wednesday).
"Also to be part of the visit are Special Adviser Security, Brigadier General Imam rtd, Director General Niger State Emergency Management Agency, NSEMA, Mr Ibrahim Inga, Chairman Rafi Local government, Mr Gambo Abubakar Bojo, representative of Emir of Kagara, Galadima Kagara, Mr Abubakar Katako, representative of Brigade Commander, representative of Police Commissioner and other security agencies.
Governor Bello then assured Niger residents of his determination to ensure peace and security in the state and urged all stakeholders to support government's resolve in that direction.