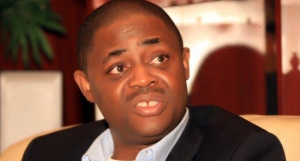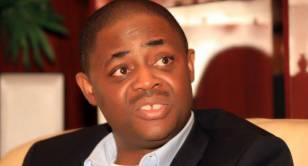 Chief Femi Fani-Kayode has reacted to Senator Ali Modu Sheriff's threat that he will be dealt with.
The former Aviation Minister, in a statement made available to Channels Television, said he is amused by the Senator's threat and he is waiting with baited breath for his actions.
Mr Fani-Kayode who is a member of the PDP and one of the party leaders who are unhappy with the process which brought Senator Ali Modu Sheriff as the new PDP national chairman, criticised the emergence of the former governor of Borno State as the new PDP Chairman, raising allegations of a link of the new party leader with the Boko Haram sect, a terrorist group which has killed hundreds of innocent Nigerians since it began its operations few years ago.
The former minister says "we are more than ready to meet Senator Ali Modu Sheriff in court. It would be a pleasure to expose him for what he is. The days of intimidating, silencing and threatening others are long over.
"If sheriff is a Goliath, let him be rest assured that he has finally met his David. Needless to say we stand by everything that we have said,"he added.