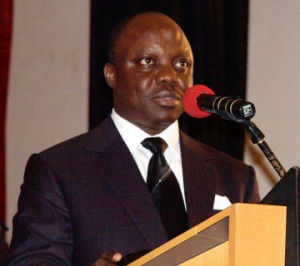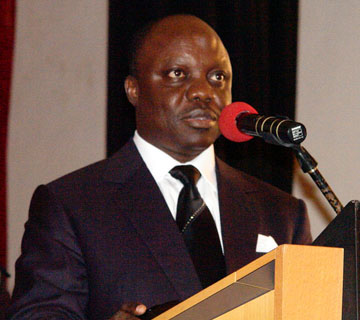 The Governor of Delta State, Dr Emmanuel Uduaghan, has strongly condemned the recent kidnap of 14 journalists who had gone for an official assignment at the 16 billion Delta Gas City project in Ogidigben.
Speaking at a public lecture organised by the Nigerian Union Of Journalists, Delta State chapter, to mark the opening of their press week with the theme 'Reporting The 2015 General Elections', he stated that the President has directed thorough investigation into the incident and that anyone found culpable would be handled by security agencies.
Dr Emmanuel emphasized that the Gas City Project was sited in Delta State despite the project being originally billed for Koko.
He explained that it had to be relocated to the present site at Ogidigben because of the shallow nature of the waters at the initial location, noting that if President Jonathan had ulterior motives he could have taken it to another state.
Dr Uduaghan also apologized to all journalists in Nigeria for the ugly incident in which the Channels Television crew and some other journalists were held hostage, adding that the act itself was unfortunate.
He commended the Delta State Council of NUJ for being peaceful and challenged journalists to be objective in reporting the forthcoming 2015 elections. He also gave an assurance to journalists in Delta State that his administration would build and complete a befitting secretariat for the Delta State Council of the NUJ.
The President of the Nigerian Guild of Editors, Mr Femi Adeshina, during his presentation, said that the success of the 2015 general elections would depend on the media, the Independent National Electoral Commission (INEC) and security agencies.
He urged the media to beam its spotlight on all involved in politics and ensure that the game is played according to the rules in an impartial and objective manner.
He, however, condemned irresponsible reporting especially in the social media, by those who do not subscribe to ethics of journalism.
The National President of NUJ, Mohammed Garba, who was represented by the Deputy National President, Rotimi Obamuwagun, urged the State Government to leave a legacy behind by helping the NUJ to build and complete the proposed permanent secretariat.