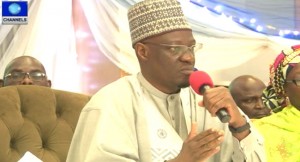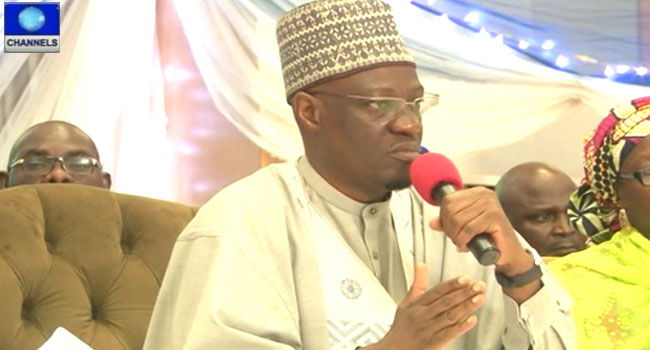 The Kwara State Governor, Abdulfatah Ahmed has on Thursday directed that the improved federal allocation for June should be judiciously used for local workers in the state.
This according to the Governor, is in order to bring a lasting solution to the crisis and due to increased federal allocation for the month of July.
Governor Ahmed disclosed this during a meeting comprising of labour leaders and chairmen of the local government on how to effectively and judiciously utilize the current allocation to favour the workers.
He added that he hopes that the worst is over for the country.
The governor, who expressed delight over the peaceful resolution, attributed the increase in last allocation due to pressure by governors on the federal government and relevant agencies on the modalities to share the allocation.
The State Commissioner for Finance, Demola Baanu, at the meeting explained that the joint allocation committee had resolved to pay one-month full salary to the workers, which include the teachers instead of being paid in percentage as was the practice.
Reacting, the State President of the National Union of Local Government Employees, Salihu Yusuf thanked the Governor for wading in to ensure their payment.
He added that they could only call off the two months strike when they receive the one month salary as promised.
The Chairman of the Association of Local Governments of Nigeria, Lateef Okandeji, called on the federal government to ensure the redistribution of the federal allocation to favour the local governments across the country.
Okandeji, who also doubles as the National Financial Secretary, proposed 50 per cent for the local governments, 30 for the federal and 20 percent for the states since they are closer to the grassroots.
As the local government workers continue with the strike, it is expected that the chairmen will do the needful by urgently implementing the agreement of paying the one month full salary as agreed.