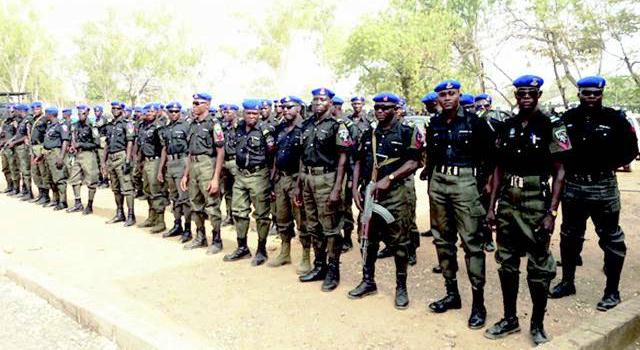 The National Peace Committee (NPC) has commended the Nigerian Police for its conduct during the 2015 presidential and National Assembly elections.
The commendation was made at the Nigerian Police Headquarters in Abuja, the nation's capital as members of the committee led by its Chairman, General Abdulsalam Abubakar (rtd), embarked on a 'thank you visit' to key actors in the just concluded presidential and parliamentary elections.
The committee noted that the Police remained neutral even in the face of the tension before and after the elections.
The committee further urged the Police to ensure that the conduct is replicated during the governorship and House of Assembly elections.
Similarly, General Abdulsalam urged Nigerians to support the Police in the next round of polls.
The Inspector-General of Police, Suleiman Abba, who expressed gratitude for the commendation, however, promised that the same conduct would be replicated during the governorship polls and beyond.
The Police have received several commendations from not only Nigerians, but the international community for its conduct during the polls.
They have been commended particularly for their arrest of some persons in possession of registration materials of the Independent National Electoral Commission (INEC) in Ona Ara Local Government Area of Oyo State.
They have also been lauded for the deployment of over 6,000 police officers to monitor Saturday's presidential elections across the 27 Local Government Areas in Imo State.
The Police in different states across the country had, prior to Saturday's election, given assurances of their readiness for the election.
The Imo State Police Command Headquarters in Owerri, said that the command was fully ready and prepared for the elections, urging residents not to panic as they go about their lawful duties.
The Zamfara State Police Command also assured indigenes of the readiness of the Nigeria Police and other relevant security agencies, to provide effective security and ensure smooth and orderly conduct of the election.