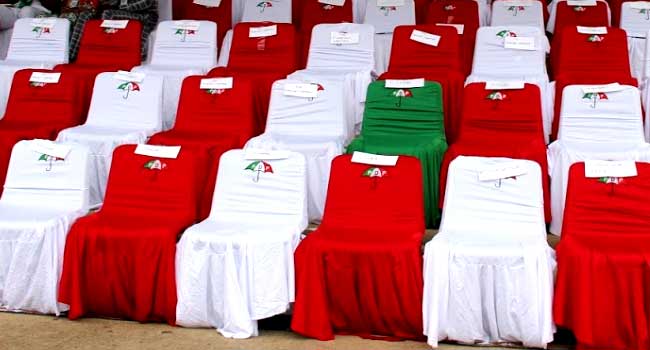 The Peoples Democratic Party (PDP) in Niger State after an emergency meeting on Friday morning denied reports of the defection of its deputy chairman, Aminu Yusuf.
The party said Yusuf never decamped from the party because the PDP has not received any letter from him to communicate his defection from the party.
In a statement signed by the secretary in Niger State, Abdullahi Santali, PDP then announced that Yusuf has been suspended from the party due to various allegations against him.
READ ALSO: Ejiofor Worries Over Politically-Induced Security Challenges In 2019
"No member is above the law and every member should strive to adhere to the rules and regulations of the party with a view to improving its fortunes in the state," the statement read in part.
The allegations against Yusuf, according to the statement by the PDP include gross misconduct, anti-party activities and 'engaging in conducts unbecoming of a party executive.'
Sources close to Yusuf, however, insisted that Yusuf has dumped the PDP for the ruling APC.
Yusuf's reported defection from the main opposition party, PDP is coming two weeks after the Minority Whip of the State House of Assembly, Liman Iya dumped the PDP at the floor of the house.