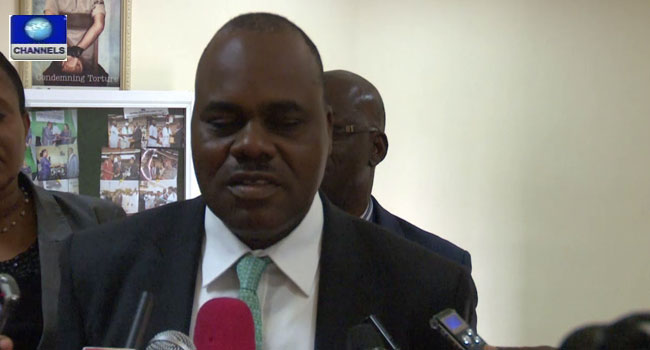 The National Human Rights Commission (NHRC) has called on security agencies involved in the fight against insurgents to abide by their rules of engagement by respecting the rights of civilians during operations.
The Executive Secretary of NHRC, Professor Bem Angwe, made the call on Tuesday in Abuja, Nigeria's capital.
Professor Angwe was delivering a speech at the 3rd National Human Rights Commission /Nigerian Military Dialogue on Human Rights.
He said that there should be a balance between military necessity and human rights protection during conflicts.
The NHRC boss also advised civilians to respect the military authorities who are out to protect the lives and property of all Nigerians.
In his remark, the Nigerian Army Chief of Civil-Military Relations, Major General Rogers Nicholas, described the allegations against the military as untrue.
He insisted that the Nigerian Army respects the rules of engagement as enshrined in the 1999 Constitution.
The Director of Civil-Military Relations of the Nigerian Air Force, Air Commodore Afam Chukwu, also reaffirmed the commitment of the Air Force to the protection of peoples' rights.
Issues of alleged extra-judicial killings were further discussed but this was done behind closed doors.