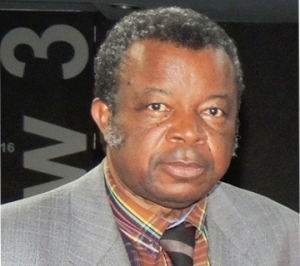 Authorities in the Democratic Republic of Congo have announced that the death toll has risen from 13 to 31, from an outbreak of the Ebola virus in the Djera region of the DRC.
An expert on the epidemic and the current head of DR Congo's National Research Institute of Biology, Professor Jacques Muyembe, who just came back from a fact finding mission in West Africa, as a representative of the Congolese Government, said that the virus in DRC can be contained much faster compared to the West Africa outbreak.
"What I saw in West Africa will go on for the next few months, at least for the next five months, especially in Liberia. But here at home, it's an epidemic that would last between two to three months before it's contained," said Muyembe.
The outbreak in Congo's Equateur province is thought to be separate from the epidemic in West Africa.
"The number of cases that we observed in Monrovia was much higher than anything we have had here in DRC, whenever we had an Ebola outbreak. The epidemic took them by surprise over there because they were not familiar with such a virus," Muyembe said.
DR Congo's infrastructure has been devastated by decades of corruption, conflict and misrule. The country, in 2013, came bottom of a United Nations development index.
However, despite these grim figures and the rise in the death toll, Muyembe believes with proper planning the virus can be contained.
"For the moment, everyone is panicking and they are trying to compare numbers with what's happening in West Africa but these two epidemics are two different things because I was there and saw what was happening and it's not going to happen here. We will be able to contain the epidemic much faster here. We will work in all transparency, so we shouldn't really panic," he said.