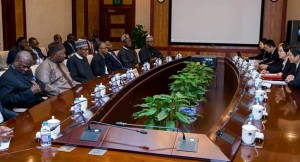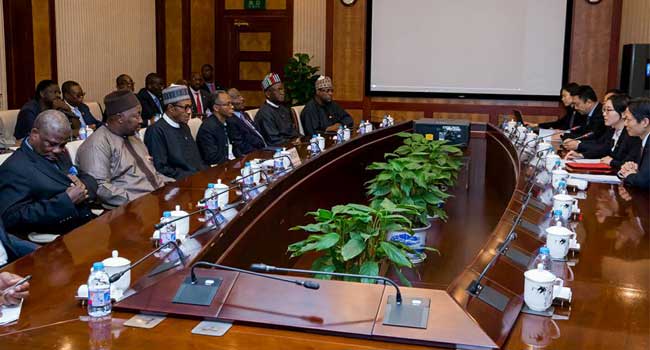 President Muhammadu Buhari on Wednesday in Abuja pledged that Nigeria will keep faith with all agreements signed with the People's Republic of China.
The President, who received the Foreign Minister of China, Wang Yi, at the State House, said his administration is fully committed to the infrastructural development of the country.
"This administration is very serious about infrastructural development. We want rail, road, power, skill acquisition for our people. We ought to have developed beyond this point, but we neglected infrastructure when we had the resources.
"Now, we have to collaborate with you, and we will keep our side of the bargain in all the agreements we have signed," President Buhari said.
The Nigerian President had visited China in April 2016, as guest of President Xi Jinping, and the two countries signed memoranda of understanding on projects, running into billions of dollars.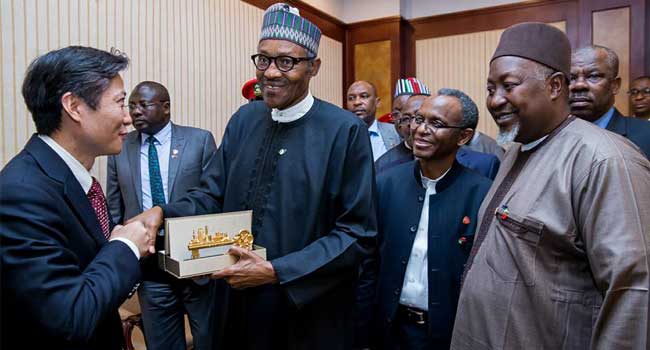 Some of the projects due for immediate implementation include railways, the Abuja-Keffi Expressway, among others, while the sum of 100 million yuan would be released for agriculture demonstration centers.
In his remarks, the Chinese Foreign Minister described President Buhari's visit to China as "very successful," adding that President Xi Jinping looked forward to greater collaboration between the two countries.
Wang Yi lauded Nigeria for recognizing the "one China policy," saying President Buhari, who fought a civil war to keep Nigeria one, knows the value of unity.
He also commended efforts being made by the President to diversify the Nigerian economy, stressing that China will be a reliable partner in the ongoing efforts to restructure the economy.
"We will cooperate with you to achieve food self-sufficiency. We will also get involved in industrialization, hydro power, and the military and defense sector," Wang Yi said.
The Chinese minister also said his country was pleased with the successes recorded by President Buhari's administration in the war against terrorism.