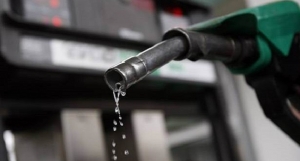 A joint task force team comprising of officials of  the Department of Petroleum Resources (DPR), Pipeline and Product Marketing Company (PPMC) and Department of State Services (DSS) have met to find lasting solutions to fuel scarcity in Abia State.
The Petroleum Ministerial Joint Task Force from the Department of Petroleum Resources (DPR), PPMC and DSS on Monday embarked on an inspection which was aimed at ensuring total compliance with sale of the PMS at the government approved price of 87 Naira per litre and to guarantee a steady and regular availability of products to consumers during the festive period.
It was a routine monitoring of filling stations as directed by the Petroleum Minister to checkmate the scenario of vehicular queues for PMS across the state.
The task force adjusted the pumps of some of the petrol stations who were caught selling the product above the government approved price.
They also warned that the challenges of fuel scarcity might not be over if the product continues to be unavailable at the Nigerian National Petroleum Commission (NNPC) designated depots but is being sourced from private depots by the independent marketers.