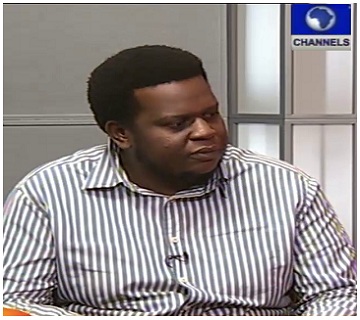 The stigmatisation faced by some West African athletes at the Youth Olympic Games holding in Nanjing, China, has been described as 'an unethical act that is not good for sports'.
Nigerian contingents have withdrawn from the Olympic games as a result of the discrimination they faced, with the Chinese authorities insisting that they should be quarantined.
A sports journalist, Nnamdi Obanya, said on Monday that the discrimination and stigmatisation of the athletes, who were disqualified from taking pact in contact and pool sports, should be addressed by the regulatory bodies to forestall further negative effect of the Ebola Virus Disease spread in West Africa on sports.
"African countries, Guinea Sierra Leone and Nigeria, at the youths Olympics were told that they would be quarantined. They had already got to the games village. They were banned from pool sports and contact sports.
"No wrestling, swimming or Judo and a lot of athletes were affected so I guess the sports commissions from the various countries did not see the need of being in China if they are going to be quarantined and banned from certain games," he said.
The discrimination is not only in countries outside Africa. Within Africa, countries have started adopting stringent measures that would discourage travelling from one country to another for sports competitions.
"Sports Will Suffer"
Youth players due for a championship in Windhoek, Namibia, were supposed to take a flight through Kenya to Namibia but they were told by Kenyan authorities that they would be quarantined for 30 days before they can get into Kenya and change flight.
Obanya condemned the decision, stressing that there would not be any need to embark on the journey, since the tournament would have been long over before they get to Namibia.
"Lesotho refused to come to Nigeria and honour an under 20 match. They have been walked over," he said stressing, however, that more efforts should be made to end the spread of the disease as soon as possible.
"It is happening because Africa has not handled it well. We have had cases of the Ebola Virus in other regions of the world and nobody is banning them.
"It is affecting African Champions League, Confederations Cup and the Nations Cup qualifiers. All West African countries are supposed to play on a neutral ground and Nigeria has been listed as one of the affected countries. My main fear now is that we are not being proactive about it.
"And the Olympics will come up in Brazil very soon and they will not allow some West African contingents to enter the country.
We don't need to wait till the Olympic time comes and we would be told that because of Ebola, we still need to quarantine you.
"There should be some joint efforts to create some sought of quarantine zone where you enlist athletes and those who have made trials can come from out of each country," he said.
Obanya also pointed out that based on the rules of the game, no country had the right to deny athletes from participating at any tournament.
He urged Nigerian Authorities to seek redress over the stigmatisation of its athletes, insisting that things had been done wrong.
"There are rules for events and any nation that had qualified for the event has the right to participate. The right to the event belongs to the regulating body and not the host nation.
"Nobody has a right to disqualify anybody from any sports, whether it is contact or anything, except there is a directive given before hand that this must happened but I don't recall that happening.
"The fact that the Chinese authorities decided to quarantine athletes, when they are not an international disease control agency, WHO or a disease management agency is wrong.
"If you are going to quarantine, they should have sent a notice before hand and don't wait until people get there and you pull them out," he said.
The sport journalist further called for an 'Africa coalition' and boycott of events to push their displeasure with the stigmatisation of African athletes.
On his part, the Secretary-General, Nigeria Olympic Committee, Tunde Popoola, said that the committee was waiting for a comprehensive report on what happened in China, which would be received within the next 48 hours, before the committee would report to the government.
He said that the committee would not be able to take a decision on its own, describing the reported stigmatisation as an embarrassing one.
"The athletes are on their way back. This Ebola Virus threat is really embarrassing. A whole lot of events have been hampered because a country has reported Ebola cases. That is not what it is supposed to be.
"In Nigeria, the Federal Government is tackling it, the issue is being handled very very seriously.
"If the Ebola Virus spread continues, sports will gradually suffer for it," he said.
Mr Popoola stressed that as much as every country had the right to protect its citizens from any kind of illnesses or virus, persons that have passed the tested should be allowed to participate in the sports.
He said that the best thing to do at the moment was for Nigeria to pull out of the Olympic Games, but stressed that the issue would be addressed in a very mild and nice manner.
"We are in contact with the IOC and we have expressed our dissatisfaction to the Chinese authorities and the organisers over what happened and what we do not like about it.
"If this continues we may have to go the other way of coalition and we will deal with the issue," he said.
The incident in Nanjing has raised many reactions, but the Ebola Virus is only transmitted by persons that are already ill. All Nigerian athletes meant to participate in the Olympic were all in good health.
Critics believe that no sick athlete should have been allowed to take part in the contact or pool games that Nigerian contingents were disqualified from.