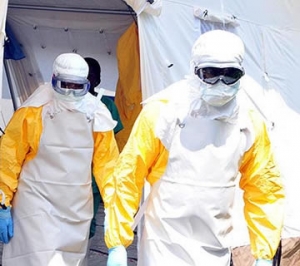 Mali has recorded a second Ebola death after a 25-year-old nurse diagnosed with the deadly disease died, the government said in a statement on Wednesday.
The nurse was said to have been in contact with a man who arrived from Guinea and died in late October at the now locked down Pasteur Clinic.
The government said that all necessary steps to identify people who had come in contact with the nurse, who died on Tuesday evening, had been taken. It was not indicated how many people were being traced.
The case involving the nurse at a private medical clinic in the capital, Bamako, is unrelated to Mali's first Ebola victim, a two-year-old girl from Guinea who died last month.
Officials said that man believed to have brought the second case of Ebola to Mali was an Imam from Guinea. He was not tested for Ebola while he was ill in Mali and his body was returned to Guinea without necessary precautions for the Ebola virus Disease, raising the prospect of further possible cases that may result in few weeks.