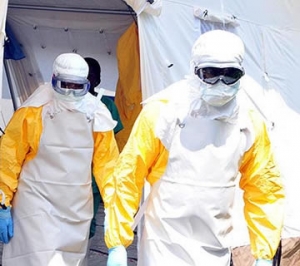 Some Nigerian volunteer health workers sent to Sierra Leone and Liberia to help curb the spread of Ebola have returned with complaints about poor welfare, neglect by the Federal Government and lack of quarantine before mixing with the public.
According to the volunteers, they were neither isolated from the public for 21 days as recommended by the W.H.O, nor were they paid their full allowances by the Nigerian Government and the African Union, the two principal bodies responsible for the exercise.
Beside these complaints against the government, the Centre for Disease Control is also accused of embezzling over 28 million naira during the fight against Ebola in Nigeria.
Meanwhile, officials of the centre have rejected the claims of financial misappropriation and poor welfare for volunteers.
According to its Director-General, Professor Abdulsalami Nasidi

, the Nigeria Centre for Disease Control followed due process in handling the cases of the returnees.
The African Union appealed to Nigeria to send volunteers to help curb the spread of Ebola in the two countries who were still struggling with the spread of the disease after Nigeria was declared Ebola free by the World Health Organization in October 2014.
The 185 volunteers spent six months on the assignment.