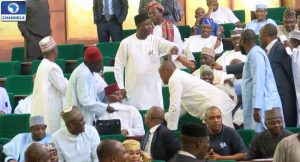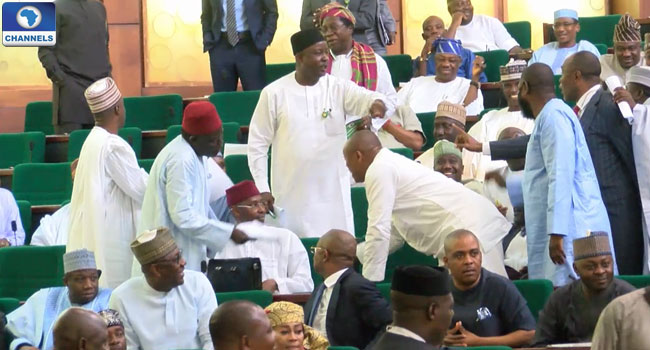 A disagreement over the collection of Tenement Rates in Nigeria's Federal Capital Territory has led to a face-off between two members of the House of Representatives during a public hearing on the matter.
The disagreement occurred on Wednesday when officials of the Federal Capital Territory appeared before the House of Representatives Committee on Federal Capital Territory.
They had come to answer questions on the collection of revenue, especially Tenement Rates, in the city, a step the committee says is illegal.
Addressing the gathering, the Chairman of the House Committee on the Federal Capital Territory, Honourable Herman Hembe, argued that only the Federal Capital Territory Internal Revenue Service is allowed to collect any form of tax in the nation's capital.
But his position was, however, opposed by Zaphania Jisalo, a lawmaker from the Federal Capital Territory.
This situation could not be resolved, forcing the committee to enter into a closed door meeting.
At another meeting, the Chairman of the House Committee on Maritime Safety, Education and Administration, Honourable Umar Bago and the Director General of the Nigerian Maritime Administration and Safety Agency (NIMASA), Dakuku Peterside, disagreed over the amount of debt owed to the agency.
The disagreement followed a discussion on the award of a debt recovery contract, which the committee says it is investigating.
After the disagreement on the issue, the committee fixed an investigative hearing for next month when the committee promised to look into the issues raised by petitions it received on the matter.