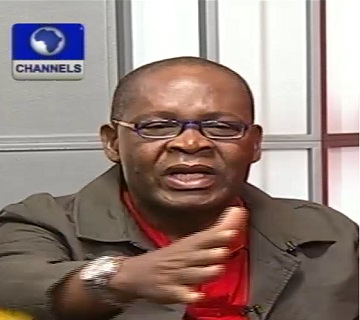 A spokesman for the All Progressives Congress, Joe Igbokwe, says the request that the party's presidential candidate, General Muhammadu Buhari, should present his leaving school certificate to show he is qualified to contest for the election is a non-issue that is debasing the military institution.
The media director of the presidential campaign organisation of Dr Goodluck Jonathan, Mr Femi Fani-Kayode, had said that General Buhari was not qualified to contest in the presidential election that will hold on February 14, insisting that the APC's presidential candidate has not presented his certificate to the electoral commission.
But Mr Igbokwe said on Monday that the statement was an indictment on the Nigerian Army, as it meant the military had allowed an individual without a certificate to rise to the height of a General.
"What they are telling us is that the Army does not have a structure or a system and the military will react in due time."
He said that the APC would not comment on the issue, which was very irrelevant.
"If the Peoples Democratic Party feels General Buhari does not have the certificate, they know what to do. They should go to court.
"The issue of certificate did not come up in 2003, 2007 and 2011. Why are they bringing it up now. Is it because they are about to be crushed and defeated?
"We are not seeing it as distraction. We pretend as if they do not exist," he said.
The APC spokesman also dismissed claims by President Goodluck Jonathan that General Buhari did not buy any arms for the military when he was the Head of State in 1983.
He said President Jonathan should stop passing the bulks and tackle the security issue in the nation's north-east.
According to him, the APC should be looking at how to do away with the ugly issue of insecurity rather than Buhari's certificate issues.
He expressed optimism that the APC would tackle the insecurity issue when voted into power.