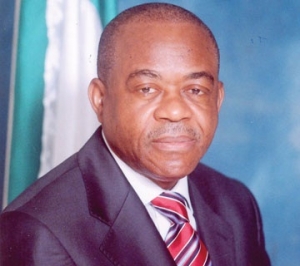 The Abia State Governor, Theodore Orji, has inspected some ongoing projects in the state to ascertain the level of work done and to ensure that all the various projects embarked on by his administration are completed within the stipulated time .
The projects visited included the e-library located at new government layout, the 5,000 sitting capacity international conference centre, the new ShopRite Shopping complex amongst many others.
Arriving at the e-library, the governor who was in the company of some dignitaries among them is the Minister for Labour, Emeka Wogu,  inspected the Projects.
The inspection started at the power generating site which is very critical to the structure in place to ensure steady power supply and afterwards the entourage went inside to see the interior of the library.
The governor expressed optimism at the pace of work and was delighted that his vision of transforming Abia State through long lasting infrastructural projects were becoming a reality.
Satisfied with what he has seen, he hinted that the quality of job is outstanding and very remarkable, as the project when completed would encourage reading culture among the youths.
From the e-library, the entourage visited the new international conference centre, where work was almost 98 per-cent completed.
No doubt, these projects, when completed, would boost socio-economic development of the state. The e-library with the facilities in place would be a centre for research while the youths would have a place to channel their exuberant energy by reading in conducive environment.