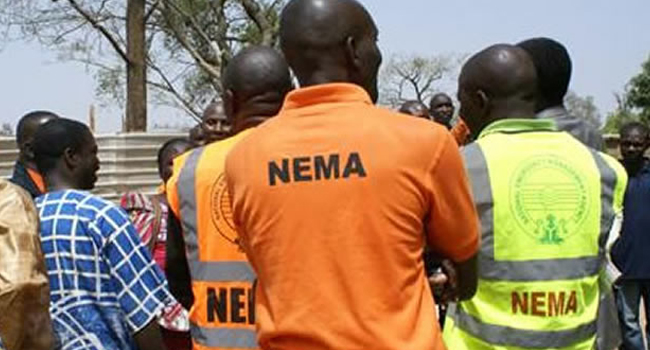 The National Emergency Management Agency is partnering with the Borno State Government in dealing with the humanitarian crisis that has devastated the state.
Director-General of the Emergency Agency, Mohammed Sidi, has been evaluating the extent of devastation with a view to intervening.
The Borno State Government had repeatedly groaned under the burden of housing and catering for the displaced unaided and this led to the signing of a Memorandum of Understanding with NEMA for coordination and partnership.
It is in furtherance to the MoU previously signed that Mr Mohammed Sidi has been visiting camps, health facilities and stakeholders in the capital city to evaluate areas requiring the agency's intervention.
The Borno State Governor, Kashim Shettima, has now said that NEMA's intervention has helped stabilize the dwindling fortunes of the state.
Some of the displaced persons have also confirmed that their basic needs are being catered for with food items expected to supply the Internally Displaced Persons for the next two months arriving the state.
Over 900,000 people displaced by the Boko Haram insurgency have been living in the 23 make shift camps spread across the capital city, Maiduguri.
Most families in the host community have also opened their doors to displaced friends and relatives sacked from their homes in less safer parts of the state.
The University of Maiduguri has also been officially identified as the 23rd make-shift camp as the management is now stuck with many students who have lost their hometowns to the insurgency.
Officials say Borno State is home to 70% of Internally Displaced Persons in Nigeria.