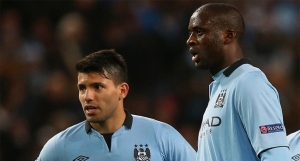 Manchester City Manager, Pep Guardiola, has challenged his players to prove that they have bounced back stronger.
The call follows City's 5-0 win over West Ham on Friday in the third round of the FA Cup competition.
Guardiola noted that it was such dominant display that would help his side catch up on Premier League leaders, Chelsea.
He added that it would also sustain Manchester City's challenges in the FA Cup and Champions League.
"Finally, we were able to keep the ball more than the last games where it was almost impossible. In the last month or so, our passing was up and down and our game was unpredictable, but today we controlled it the way we played earlier this season.
"We won points when we weren't good in the past and I spoke about our heart, but we cannot achieve our targets if we don't try again to play.
"We are not as strong or as quick as the other teams. If we don't play this way we can't compete with them," he said.
The Spaniard has been frustrated with his players lately after they managed to carry out his game-plan in a series of irregular displays.
However, he was overjoyed after Friday's victory, saying his side have finally regained their form.