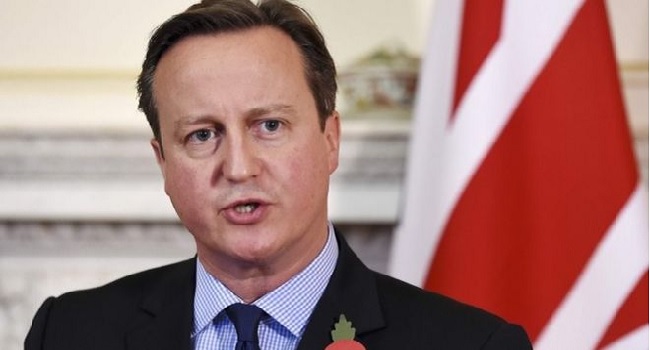 Prime Minister, David Cameron says he will warn European leaders about having a re-think concerning the UK staying in the EU, if his demands for reform are 'met with a deaf ear'.
The PM would deliver his warning on Tuesday to coincide with a letter to the European Council President Donald Tusk, setting out the changes he wants for the UK.
The letter to Mr. Tusk would mark the start of the UK's formal re-negotiation of its EU membership.
A report said that Cameron's letter to Tusk would include demands such as barring in-work benefits for EU migrants for four years, an exemption from any closer EU integration, and more powers for national governments to block EU legislation.
However, Eurosceptic Labour MP, Austin Mitchell has dismissed Mr Cameron's threat as mere bluffing. The conservatives had promised an in-out referendum on the EU by 2017.
Mr Cameron said that he is ready to campaign to stay in the EU, but only if the terms are right.
The PM had faced criticism both at home and abroad for not spelling out details of the concessions he sought from other European leaders, with detailed discussions expected to accelerate before a summit next month.
While Cameron has never ruled out campaigning to leave the EU if he failed to secure any agreement, some media said that the tone of the speech was his strongest assertion to date that the status quo was unacceptable.
However, in his speech, Cameron would also repeat that he wanted Britain to remain in the 28-nation bloc, which it joined in 1973 and was confident a deal could be struck which would suit Britain and its partners.
He would also deliver a strong message to both those campaigning for a British exit and for those who want to stay in the EU regardless of whether reform could be achieved.
"Those who believe we should stay in the EU at all costs need to explain why Britain should accept the status quo. I am clear that there are real problems with this",  he will say, according to the report.
"Those who think Britain should just leave now also need to think hard about the implications of their arguments. What would being outside the European Union mean for our economic security?"
Opinion polls showed that most Britons favour staying within the EU although, support for the bloc for remaining versus leaving has narrowed in recent months.