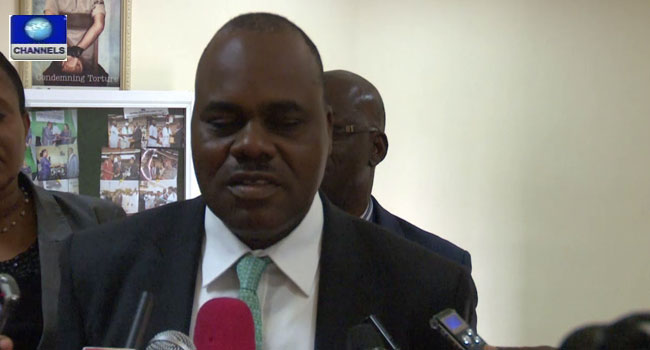 The National Human Rights Commission has reaffirmed its commitment to prosecuting perpetrators of violence and electoral offences in Rivers State.
Ahead of the court ordered re-run election in Rivers State, the commission said that it would work with the Independent National Electoral Commission and other Security Agencies to prosecute the law offenders.
The Executive Secretary of the commission, Professor Bem Angwe, warned politicians and their supports to play by the rules and avoid infringement of people's right to freely elect leaders of their choice.
He added that the commission would monitor the conduct of the elections on Saturday, as part of efforts to ensure that the rights of voters in the state were respected.
As the re-run election date draws near, tension and pockets of violence have been witnessed in some parts of the state, leading to heavy presence of security personnel in the State.