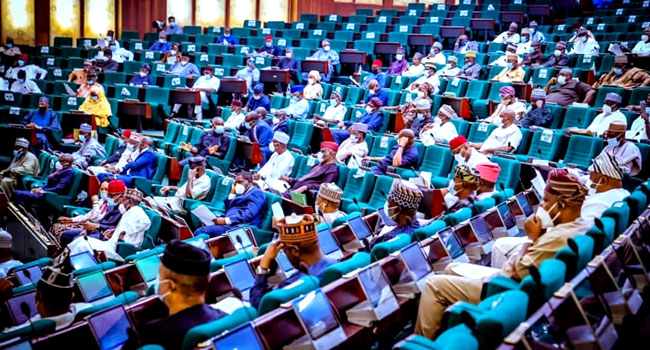 The House of Representatives has approved the Federal Government's External Borrowing Plan of 1.5 billion dollars and 995 Million Euros, to finance priority projects.
The lawmakers are asking that the terms and conditions of the loans from each lender as contained in a duly Executed Loan Agreements, should be forwarded to the National Assembly for proper documentation.
The House also approved a revenue target of l.678 trillion naira for the Nigeria Customs Service for the 2021 fiscal year.
READ ALSO: Senate Approves $1.5bn, €995m External Loans For FG, States
The figure is an increase from the initial 1.465 trillion naira proposed by the Nigeria Customs Service, which the House considered inadequate.
The lawmakers are asking the Central Bank of Nigeria CBN to as matter of urgency to procure four Scanners for the Nigeria Customs Service from the best scanners manufacturers either from Germany or America but not China-made scanners.